Home Made Cake: Banana Honey and Cinnamon Cupcakes
This page may contain affiliate links, which means we receive a small commission for purchases made using the links. There is no additional cost to you. Please read our full disclosure policy.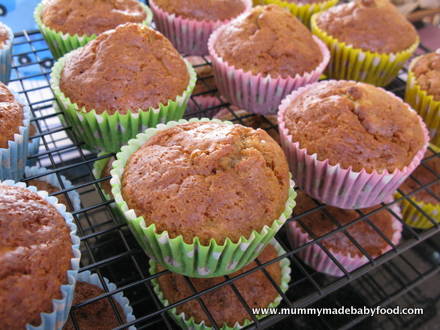 Bananas are super healthy, and this home made cake recipe for Banana Honey and Cinnamon Cupcakes is the perfect way to incorporate more bananas into your little one's diet while also treating him to something special. For J's fourth birthday, I made these for his class, but they are definitely not only for children to enjoy!
I was debating making some chocolate cupcakes, as I personally love anything chocolate and know that J would choose chocolate cake over others any day of the week. But I'm never sure how other parents feel about giving their children chocolate, so here's me playing it safe with home made cake using fruit. Luckily bananas are naturally sweet, which means most children love them, and the cinnamon in this recipe adds a subtle warmth to the overall flavour.
When baking these cupcakes, I used unrefined sugar to maximise the beneficial nutrients found naturally in raw sugar. Foods that have been processed too many times retain little of their whole food nutritional value. You can, of course, choose to serve the cupcakes straight from the oven (okay, cool them a little!) without any frosting, but since I was baking these for a special occasion, I chose to dress them up a little. J For these cupcakes, I made a honey cinnamon buttercream frosting.
I love home made cake, especially when made with love, and the decorating bit allows me a chance to flex my artistic muscles! I don't pipe frosting nearly enough to have mastered the skill, but I do feel I improve a little bit with each batch of cupcakes I make. ;-)
As with most home made cake recipes that call for softened butter, don't forget to take it out of the fridge in advance to warm it up to room temperature. I also like to use my eggs at room temperature. And here's another little tip: for the best banana flavour, use really ripe (almost over-ripe) bananas. I hope you have as much fun making these as I did!
Home Made Cake Recipe for Banana Honey and Cinnamon Cupcakes
This recipe makes 24 cupcakes.
Ingredients:
Cupcakes:
170g unsalted butter, room temperature
150g unrefined light muscovado sugar
4 large eggs, room temperature
450g peeled ripe bananas
180ml buttermilk
3 tsp vanilla extract
4 tsp clear honey
375g plain flour, sifted
1 1/2 tsp baking soda
1 tsp ground cinnamon
1 tsp salt
Frosting:
4 Tbsp honey
500g unsalted butter, room temperature
1 tsp ground cinnamon
3/8 tsp salt, or to taste
500g icing sugar, sifted
Directions:
Using a hand-held electric mixer or stand mixer, beat together the butter and sugar in a large mixing bowl until incorporated, then increase the speed to medium and cream together until light in colour.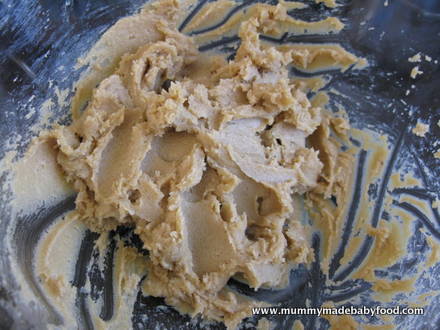 Add the eggs one at a time, beating after each one.
Then beat in the vanilla extract, honey and mashed bananas at low speed for about 1 minute, until combined. Set aside.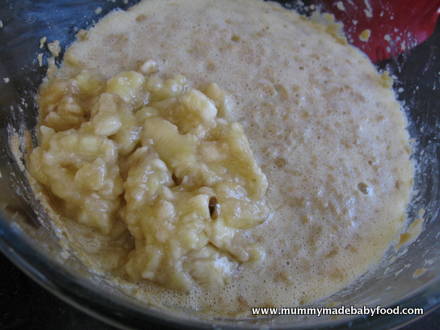 In a separate bowl, whisk together the flour, baking soda, salt and ground cinnamon until combined.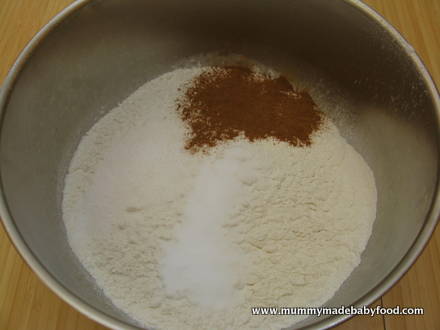 Gently fold into the wet ingredients, a third at a time, using a wooden spoon, and mix until well combined, being careful not to over-mix.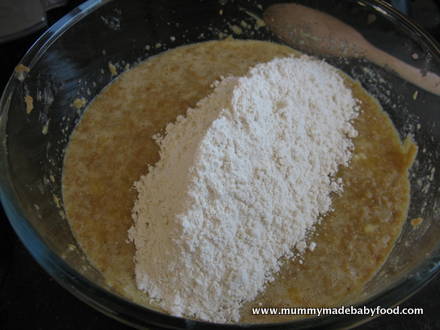 Add the buttermilk, and mix again until thoroughly incorporated.
Fill each cupcake liner with the cake mix until 3/4 full, and bake in the preheated oven for about 18 minutes, or until a toothpick inserted into the centre comes out clean.
Remove from the oven, and cool completely on a wire rack before frosting. Or allow cupcakes to cool sufficiently before serving straight away!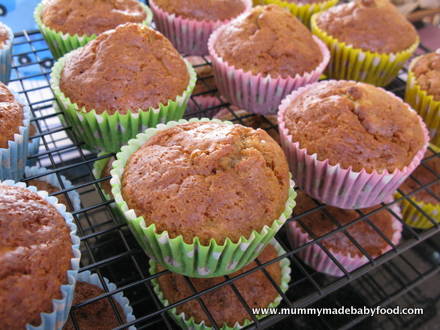 For the Frosting
If you're frosting the cupcakes, beat together the honey, butter and cinnamon until light in colour.
Add a little of the icing sugar, with the mixer on low speed, until incorporated. Then gradually increase the speed to medium, and beat until light and fluffy. Repeat until the desired consistency is achieved, adding salt to offset the sweetness. For a firmer frosting, add more icing sugar.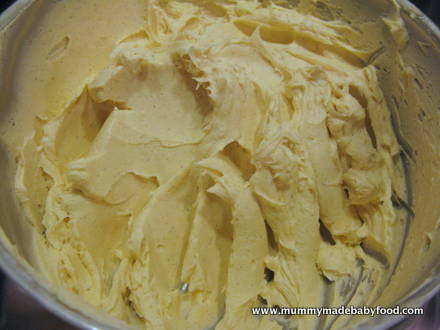 Fill a piping bag with the frosting, and decorate your cupcakes as desired.
Serve and enjoy!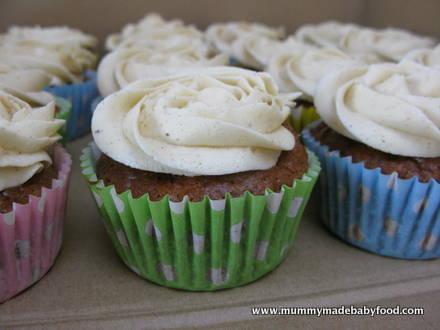 ---
---
What's on your mind?
Let us know any thoughts, comments or questions by getting in touch here.