Baby Soup Recipes:
Lentil and Carrot Soup
Red lentils, apart from being an ideal ingredient in baby soup recipes as they don't require any pre-soaking, are an inexpensive and rich source of protein.
The slow-digesting carbohydrates and dietary fibre found in red lentils help keep you feeling full for hours after your meal - just what you need for little tummies. Making baby food with lentils - and other pulses - is especially important if you are raising a vegetarian baby, as they provide the necessary protein from plant-based food sources.
Red lentils are so nice when cooked, as they become almost creamy in texture and lend a subtle spice to the dish that makes it a little bit more interesting than your average baby soup recipe. Add to that the sweetness of cooked carrots, and you have a meal that is sure to tempt your baby. Surprisingly, red lentils are quite dusty, so be sure to rinse them thoroughly before cooking. I typically rinse ted lentils until the water runs clear.
When making this recipe, the suggested amount of stock to use is meant only as a guideline - feel free to adjust amounts according to your desired consistency. For smaller babies, a drier soup almost the consistency of a thick puree may be easier for them to eat. As your little one gets older, you can use more stock to achieve a more liquid soup. If you find that you've added more stock than you intended to, boil the soup uncovered for a few extra minutes until the excess liquid has evaporated.
Baby Soup Recipe for Lentil and Carrot Soup
This recipe yields approximately 5-6 servings.
Ingredients:
Olive oil for cooking
70g onion, peeled and finely chopped
175g carrot, peeled and finely diced
1 garlic clove, peeled and minced
200g red lentils, rinsed
750ml vegetable stock
Directions:
Heat the oil in a lidded saucepan, and cook the onion and garlic for a few minutes until soft.

Add the carrot, and cook for a few more minutes.
Add the lentils and vegetable stock to the pan.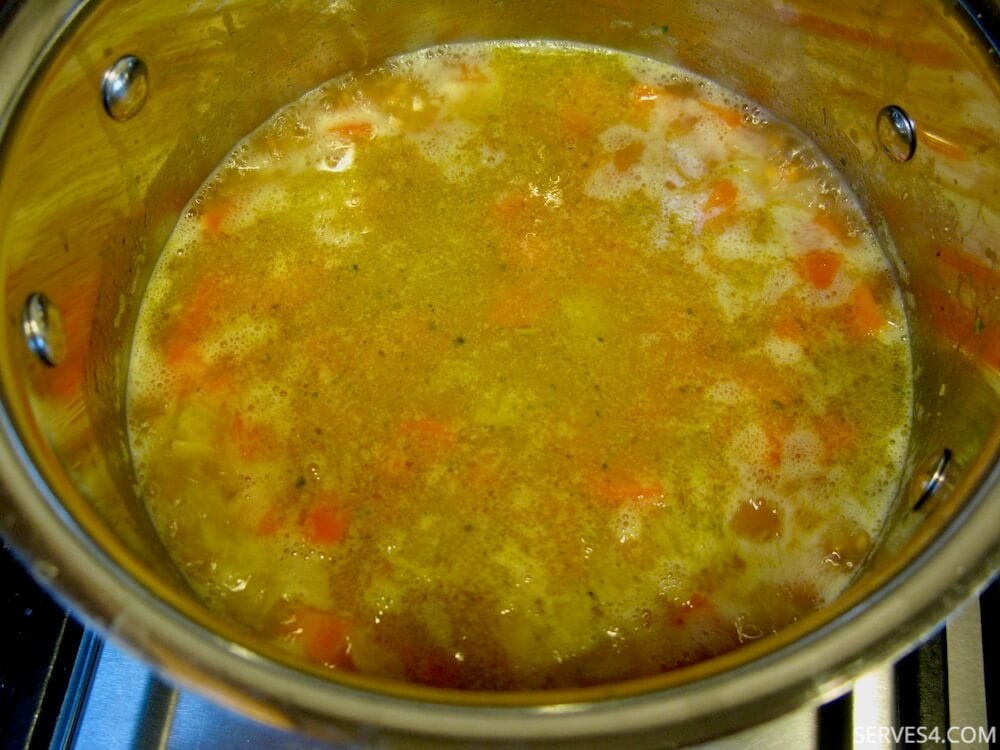 Bring to the boil, then cover, lower heat and simmer for 30 minutes, until lentils and carrots are soft.
Allow to cool sufficiently, and then using either a traditional blender or a handheld stick blender, puree the mixture to a smooth consistency before serving.
Serve with small pieces of toast or chunky bread for dipping, and enjoy!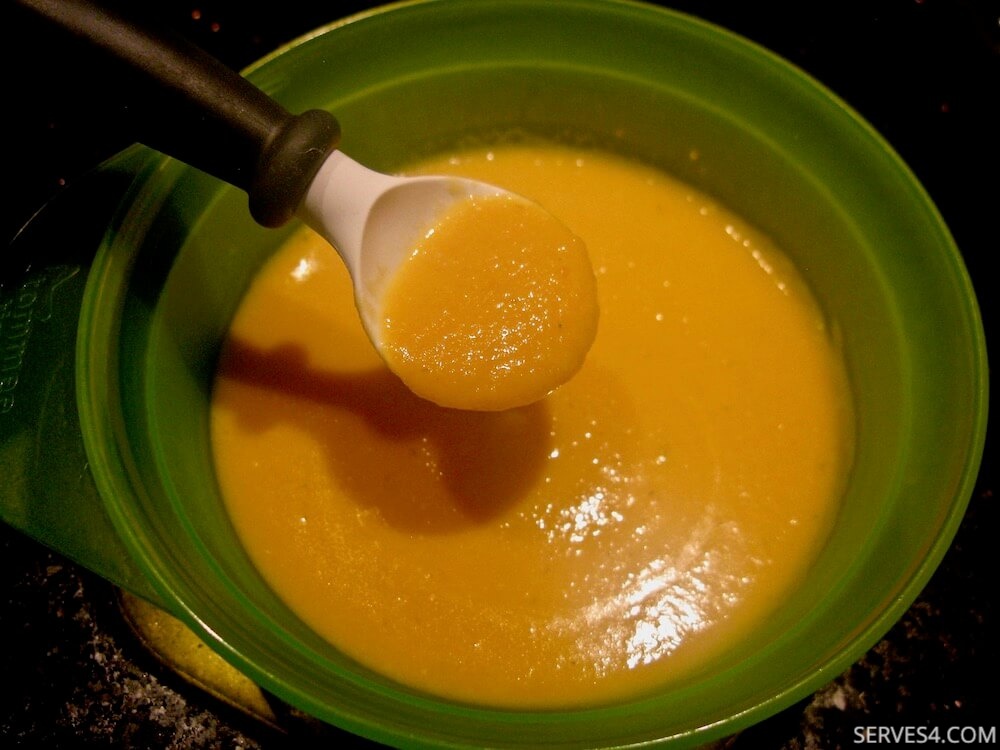 ---
---
Oct 27, 20 06:53 AM

Every family cook needs a recipe for Bolognese Sauce in their repertoire - it's the dish that keeps on giving. Serve it over pasta midweek, and make it into lasagne at the weekend.

For more recipes and…

Oct 15, 20 09:32 AM

I made this dish for the family at the weekend. It is so flavourful and satisfying, and the perfect remedy for these cooler and shortened evenings.

For more recipes and information, click here.

Oct 08, 20 07:28 AM

It's definitely soup season. What better way to warm up on a rainy day than sipping on this comforting soup, made in half the time in the Instant Pot.

For more recipes and information, click here.
Stay in Touch for New Recipes and More
Subscribe to our newsletter!
Like This Page?
Have Your Say