Quick Pasta Recipe for Baby:
Chicken and Leek Lasagne
This page may contain affiliate links, which means we receive a small commission for purchases made using the links. There is no additional cost to you. Please read our full disclosure policy.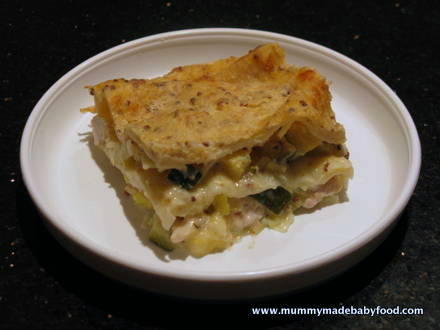 This quick pasta recipe uses chicken as the main protein source, although traditionally, lasagne is made using a meat sauce (ragu). Lasagne refer to wide, flat, sheets of pasta but also to a dish, which is made by interleaving layers of pasta with meat sauce. Once assembled, the lasagne is then baked in the oven before serving.
Possibly one of the oldest types of pasta, lasagne originated in the Emilia-Romagna region of Italy. It has been adapted in other regions outside of Italy to include ricotta, mozzarella and a number of different meats and vegetables. This quick pasta version simplifies what can sometimes be a labour-intensive process of preparing lasagne.
Using chicken in the quick pasta recipe below should make the flavour more palatable to smaller children and babies. You may wish to omit the Dijon mustard initially, until baby is a bit older, or if yours is an adventurous eater, then include it straight away!
This recipe yields approximately 8 servings of lasagne.
Ingredients:
50g unsalted butter
Oil for cooking
290 leeks, washed and finely sliced
210g courgettes, washed and chopped
295g skinless chicken breast, diced
50g plain flour (I used wholemeal here because that was all I had!)
600ml full-fat milk
30g wholegrain Dijon mustard (optional)
6 ready-to-cook lasagne sheets
25g Parmesan cheese, freshly grated
Directions:
Pre-heat the oven to 180C / 160C Fan.

Heat the oil in a large saucepan, add the leeks, and cook for a few minutes until they begin to soften.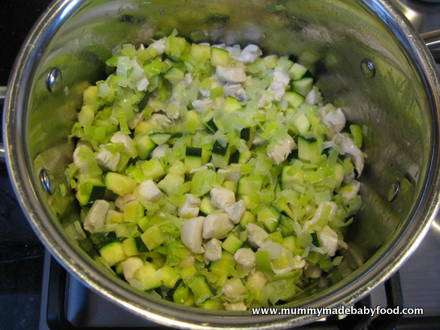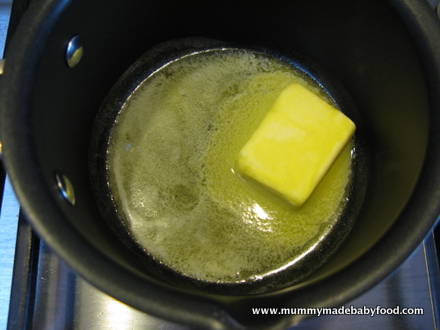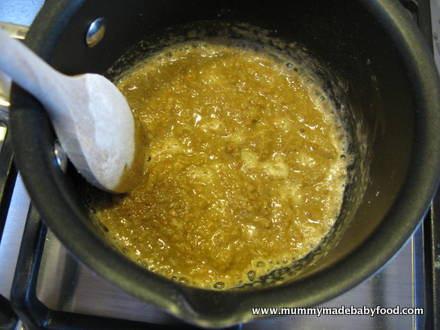 Remove the pan from heat, and stir in the milk, a little at a time, until the sauce is smooth.

Return the pan to heat, and bring gradually to the boil, stirring continuously. Then simmer for 2 minutes.
Soften the lasagne sheets slightly by soaking them in a bowl of just-boiled water.

Lightly grease a 23cm (9 inch) ovenproof square pan.

Layer the chicken mixture and lasagne sheets, starting with a layer of chicken, and finishing with lasagne sheets.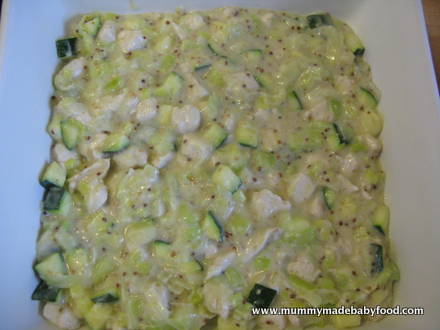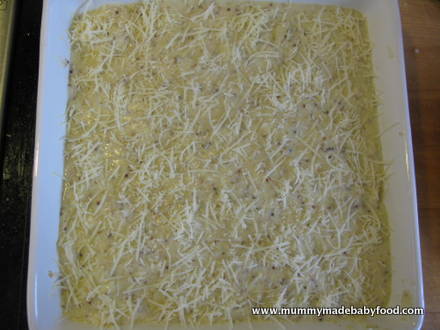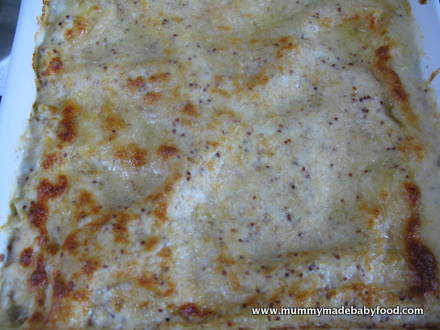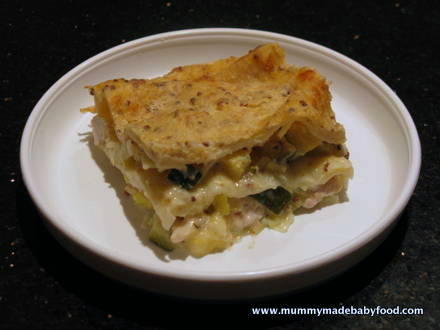 ---
---
What's on your mind?
Let us know any thoughts, comments or questions by getting in touch here.