Hello!
I know it's been ages, but I am back, and it feels great! I hope you're all off to a good start in the new year, even if it's not the start you might have been hoping for. Here in the UK, we are back in total lockdown with schools closed, so the whole family is at home! But I feel extremely fortunate that we are all safe and healthy, and I am trying to use this time productively (in between supervising remote learning!). I hope you and your families are also keeping safe and well.
2020 was such a difficult year for everyone, not least because we were forced to adapt to a new way of life. Having so much enforced down time gave me a chance to really reflect on what's important and to realise that we have been blessed.
As we make our way into 2021, I have made some resolutions that I hope will lead to a brighter year ahead, including spending more time developing and adding recipes to the Serves 4 website. I am also tidying and refreshing older pages and will continue to add content from my vast archive. Please let me know if you have any specific requests by replying to this email!
---
We've Moved!
So, the biggest news here at Serves 4 is that we have moved! Since September 2020, mummymadebabyfood.com is now serves4.com. The recipes remain family friendly and reflect the nature of our maturing family, and the vast majority of them can be adapted to include baby in your family meals. My goal is to provide inspiration for those of you cooking for your families by sharing the recipes favourited for ours.
---
Most Popular New Recipes on Serves 4
There have been many new recipes added to the site over the years, so please do have a look around. Some of our recent popular ones include:
Gingerbread Cookies

Although the holidays are now over, you can still make these cookies and enjoy them as a treat with your afternoon tea. See for yourself why you can't just stop at after one!
Soy Marinated Egg

These eggs are easy to make and perfect for keeping in the fridge as a quick snack at any time of day.
Lemon Drizzle Cake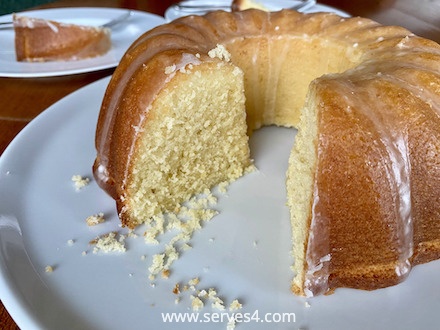 This cake is for all the lemon lovers out there - bursting with tart citrus flavour, it is moist and light and is guaranteed to satisfy your sweet tooth.
To see more new recipes, click here.
---
Veganuary
Perfect for vegans and Veganuarians alike:
Lentil Coconut Curry Soup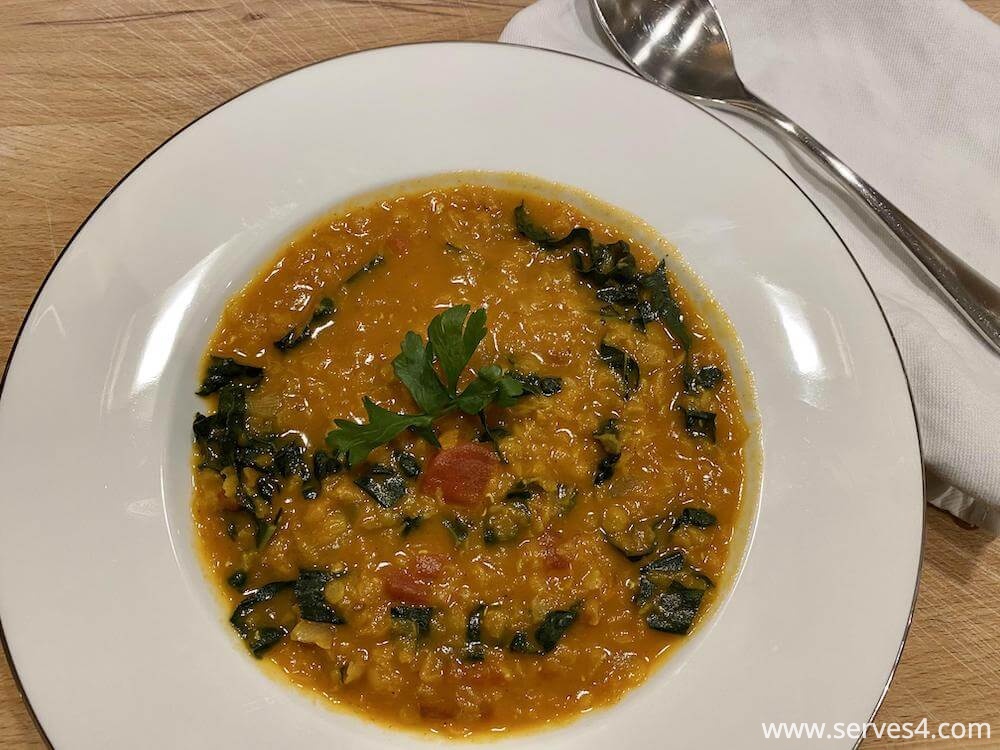 Cold and bleak winter weather calls for a delicious and immensely satisfying soup like this to warm up with.
---
Thank you for stopping by and for your support.
Keep cooking and carry on!
Wendy | Serves 4


Questions or comments? Requests or feedback? Whatever's on your mind, I'd love to hear from you. Just reply to this newsletter, and let me know what you think!
If you like this newsletter, please do a friend and me a big favour and "pay it forward."
If a friend did forward this to you, and you'd like to continue receiving these newsletters, click here to subscribe to Serves 4 News.
---