Hello,
Happy Year of the Tiger, to those who celebrate Chinese (or the Lunar) New Year! Celebrations formally last two weeks, until the first full moon of the new year, which is the Lantern Festival (Yuan Xiao Jie | 元宵节). That is traditionally when glutinous rice balls (tang yuan | 汤圆) are eaten, as their round shape represents the fullness of the moon.
Chinese New Year is the biggest holiday in China, where people have up to a month of holidays, not dissimilar to the Christmas holidays in Western European cultures. It is a time of reunion, where families and friends gather together and - obviously - feast together. Many sweet foods are eaten to bring forth a sweet new year and good fortune all around.
In the meantime, let's take a look below at what's new on the site.
---
New on Serves 4 📰
Chinese New Year celebrations have been keeping us busy, but we have been squeezing all the sweetness out of it that we can, especially with my favourite - black sesame paste.
Black Sesame Paste Recipe (Hei Zhi Ma Jiang | 黑芝麻酱)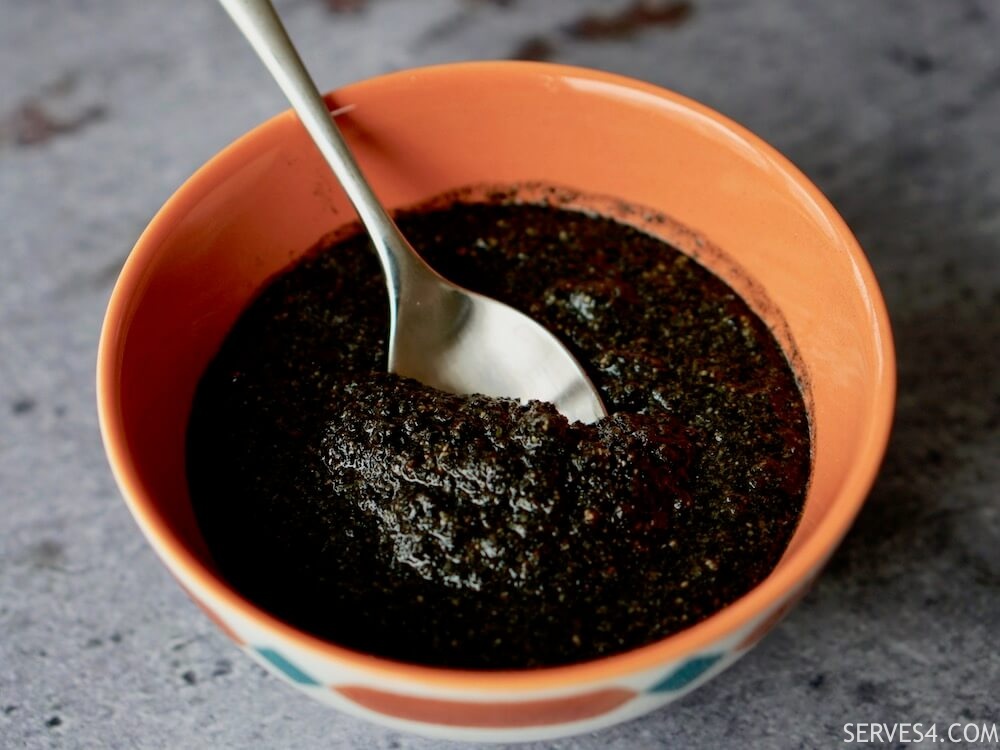 One of my favourite sweet flavours is black sesame paste, with its slightly sweet and nutty toasted sesame flavour!
Black Sesame Cookies

Another way to enjoy black sesame paste, these cookies combine buttery shortbread with nutty black sesame for an irresistible treat.
To see more recent pages, click here.
---
Personally... 📝
The boys have been on half-term holidays this week, and we managed to book a last minute ski holiday! It's been such a welcome change to be in fresh mountain air, and we navigated our first flight in two years, since the start of the covid pandemic.
Wishing you all well during the winter season. The days are getting noticeably longer, and it won't be long until we can look forward to spring!
---
Thank you for reading and for your support. 🙏 I hope you've enjoyed this newsletter.


Until next time! Meanwhile, keep cooking and carry on.


Wendy | Serves 4





Questions or comments? Requests or feedback? Whatever's on your mind, I'd love to hear from you. Just reply to this newsletter, and let me know what you think!

If you like this newsletter, please do a friend and me a big favour and "pay it forward."


If a friend did forward this to you, and you'd like to continue receiving these newsletters, click here to subscribe to Serves 4 News.
---