Hi,
It's now May and mid Spring, but sadly it's got off to a chilly start here - brr! I hope it's warmer where you are. But at least we do have the beautiful May flowers and blossoms in bloom. 🌸
We were lucky to have the opportunity to escape to the countryside to recharge at the end of the April. It was a much needed change of scenery and literal breath of fresh air. Things are starting to feel more positive with the gradual reopening of society and the coming of summer.
This month, we also published our first product review! I hope to do more of these to share with you my experience with the tools and equipment that help me in the kitchen.
Yesterday was Mother's Day in many parts of the world, so if you celebrated, I hope it was a lovely day.
Stay well, enjoy the week ahead, and read on to see what's new this month.
---
Our First Product Review! ✅
Read our review of the bamix Deluxe handheld immersion blender.
bamix Deluxe Handheld Immersion Blender

The bamix Deluxe handheld immersion blender is an essential kitchen appliance that I use regularly, and I wouldn't be without it!
---
New Pages on Serves 4 📝
Take a look at the new pages below that have been recently added to Serves 4.
6 Inch Chocolate Cake

When all you need is a small cake, this is the recipe for you.
How to Make Salted Caramel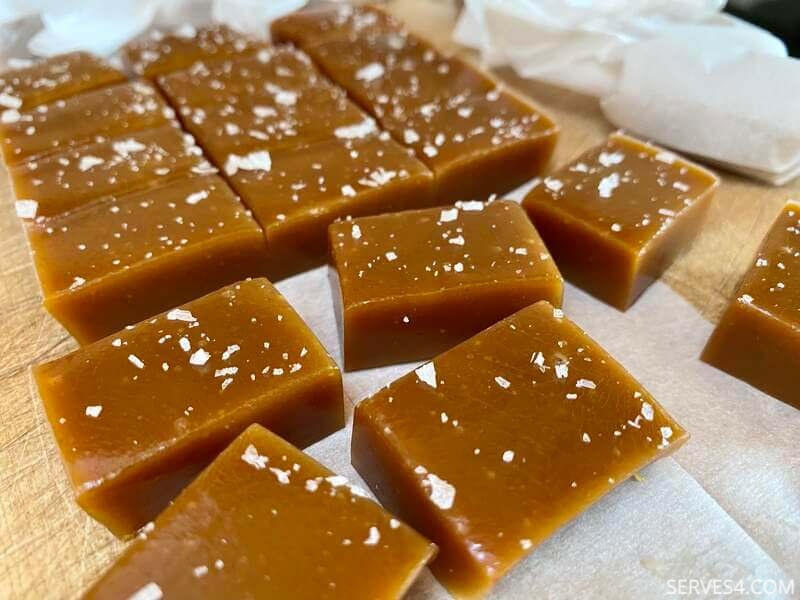 This is the ultimate sweet and savoury combination that simply melts in your mouth. Totally irresistible and completely addictive - you have been warned!
Cod with Pesto

Cod with pesto is a super simple and quick and easy dish, perfect for weeknight dinners.
Linguine with Crab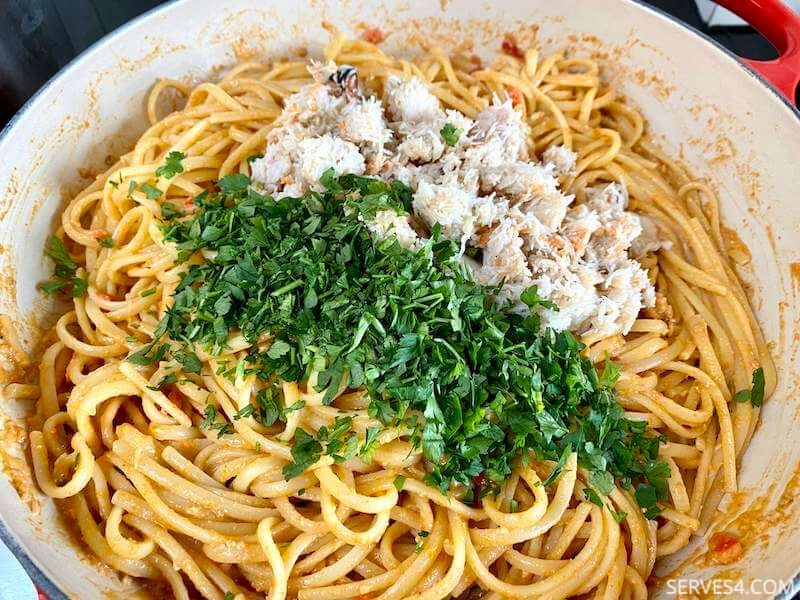 One of my favourite dishes, linguine with crab is really easy to make and full of sophisticated flavour.

Mini Vanilla Cupcakes

These mini vanilla cupcakes are cute, delicious and quick and easy to make, the perfect celebration treat for popping into your children's (or yours!) mouths!

Strawberry Italian Meringue Buttercream

Do you love strawberries? 🍓 Then you need to try this buttercream recipe!

Kid Friendly Baking Recipes

Our collection of kid friendly baking recipes is newly expanded! Have a look to see what's new, and I hope there will be something in it for you.

To see more new recipes, click here.
---
Thank you for stopping by and for your support. 🙏 I hope you've enjoyed this newsletter.


Keep cooking and carry on!


Wendy | Serves 4





Questions or comments? Requests or feedback? Whatever's on your mind, I'd love to hear from you. Just reply to this newsletter, and let me know what you think!

If you like this newsletter, please do a friend and me a big favour and "pay it forward."


If a friend did forward this to you, and you'd like to continue receiving these newsletters, click here to subscribe to Serves 4 News.
---