Hello!
I hope it's been a good month for everyone. We're now well into February, and although there's still at least another month of winter left, we can at least see the light at the end of the tunnel. Literally, it is no longer pitch black when we head out in the early morning and late afternoon! 🙌
Here in the UK, we are still in lockdown for at least another 3+ weeks. I think a lot of people are starting to feel isolated, bored and fed up. So it really helps that the daylight hours are extending themselves. And we were lucky to even have some decent snow a couple of weeks ago, which was just the sort of fun that everyone needed!
February may be the shortest month of the year, but there's a lot packed into it. Chinese New Year falls on the 12th this year, and of course there's Valentine's Day on the 14th. So, celebrations all around, and of course, always with great food!
---
🧧 Chinese New Year 🧧
On 12th February 2021, the Chinese will celebrate the Year of the Ox. If you were born in 1961, 1973, 1985, 1997, 2009 or 2021 (to name a few), then your Chinese zodiac sign is the Ox. Those born in the Year of the Ox are said to have an honest nature and are known for diligence, dependability, strength and determination.
Not surprisingly, good food is central to Chinese New Year celebrations. Take a look at our recipes for celebrating the New Year.
Chinese Rice Cake Stir Fry
(Chao Nian Gao | 炒年糕)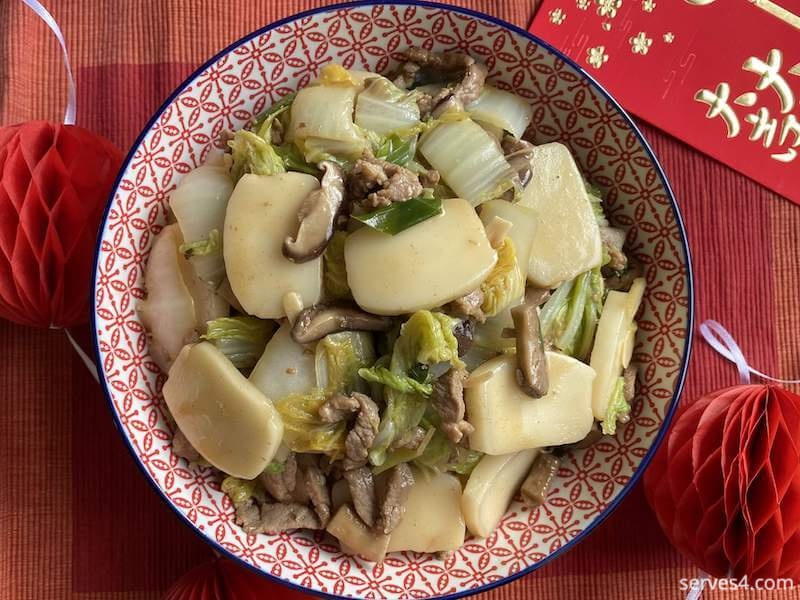 Eating sticky rice cakes (年糕) at Chinese New Year is said to bring luck, as the pronunciation of the characters (niángāo) sounds like "year high", which represents growth in position, income, children/family and prospects in general for the new year.
Baked Sticky Rice Cake
with Red Bean Paste
(Hong Dou Kao Nian Gao |
红豆 烤年糕)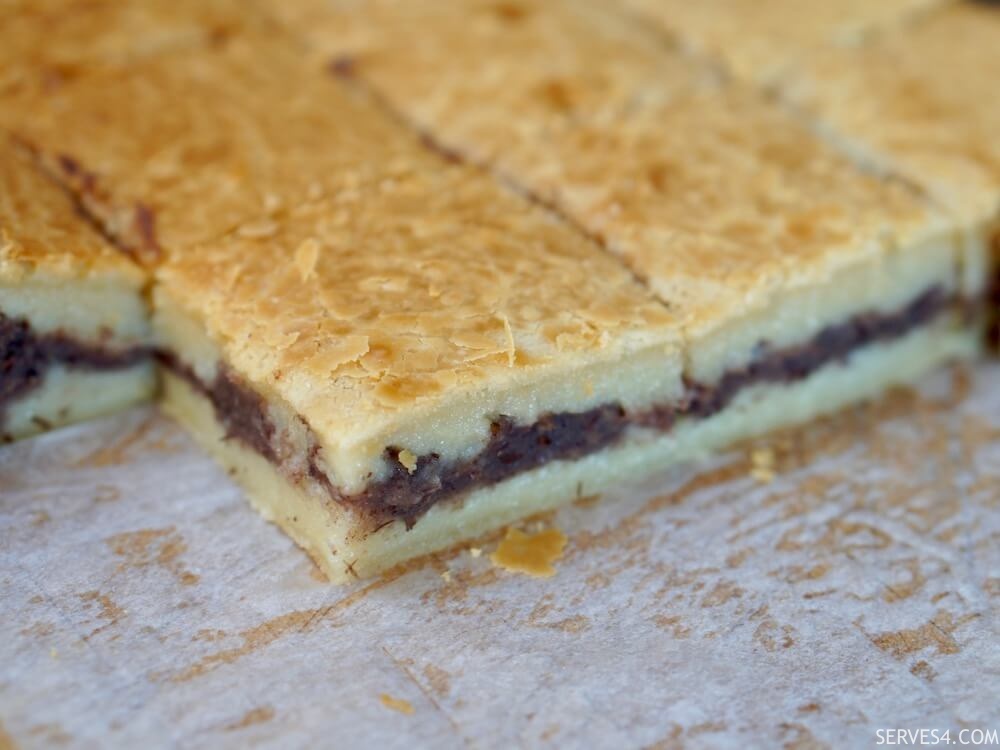 If you're looking for a sweet way to enjoy sticky rice cake (年糕), also called Chinese New Year cake, then this is your recipe.
Glutinous Rice Balls with Black Sesame
(Tang Yuan | 汤圆)

These sweet treats are traditionally enjoyed for the Lantern Festival but are also popular to eat at New Year and indeed, any time of year.
---
❤️ Valentine's Day ❤️
If you celebrate Valentine's Day and are looking for something sweet to mark the occasion, then I've got just the recipe for you.
Florentine Biscuit Recipe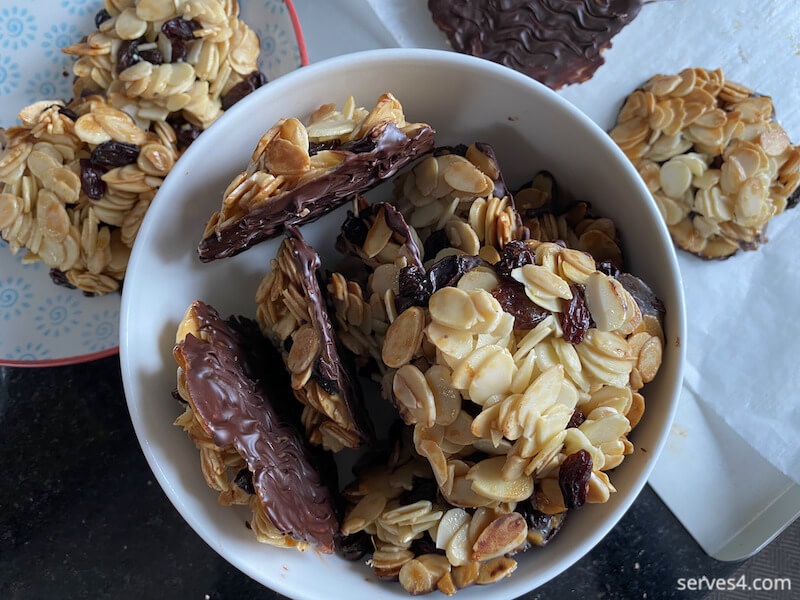 This nutty and sweet recipe is an easy and healthier way to enjoy Florentines.
---
New Recipes on Serves 4
Take a look at the new recipes below that have been recently added to Serves 4.
Chunky Granola Recipe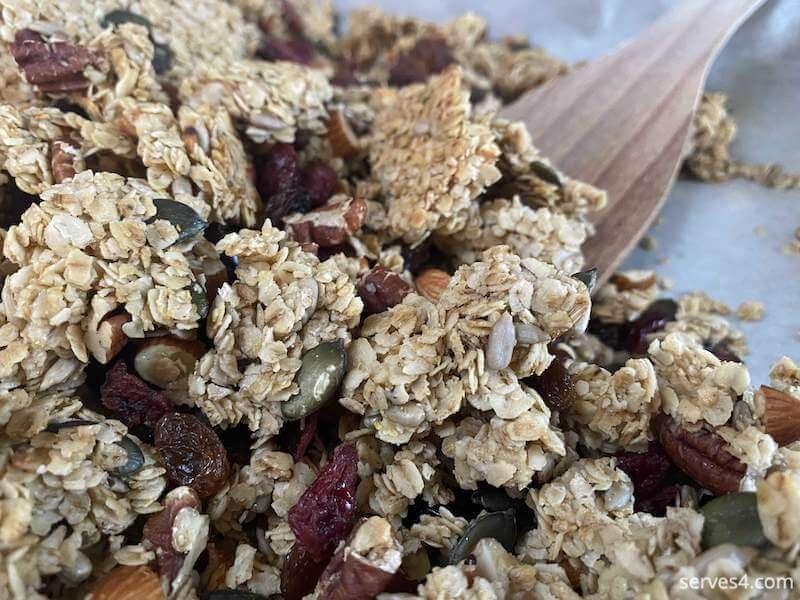 This is our family's favourite chunky granola recipe, and I make it every week!
Instant Pot Tuscan Bean Soup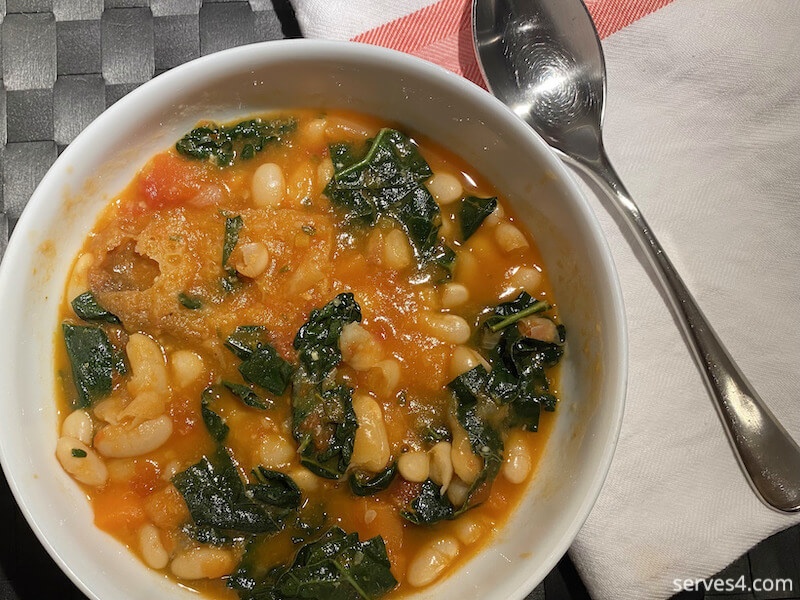 Make this thick and satisfying vegan Tuscan Bean Soup in a fraction of the time using the Instant Pot.
Vegan Lentil Shepherd's Pie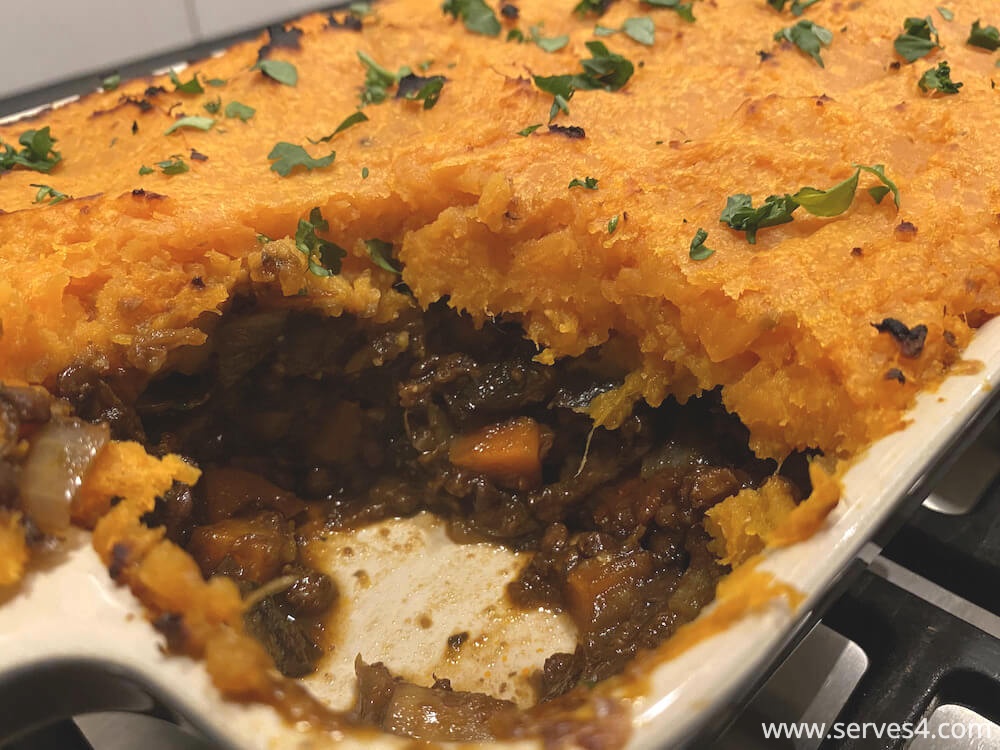 This plant based and umami rich Lentil Shepherd's Pie is comfort food at its finest.
Sesame Soy Broccolini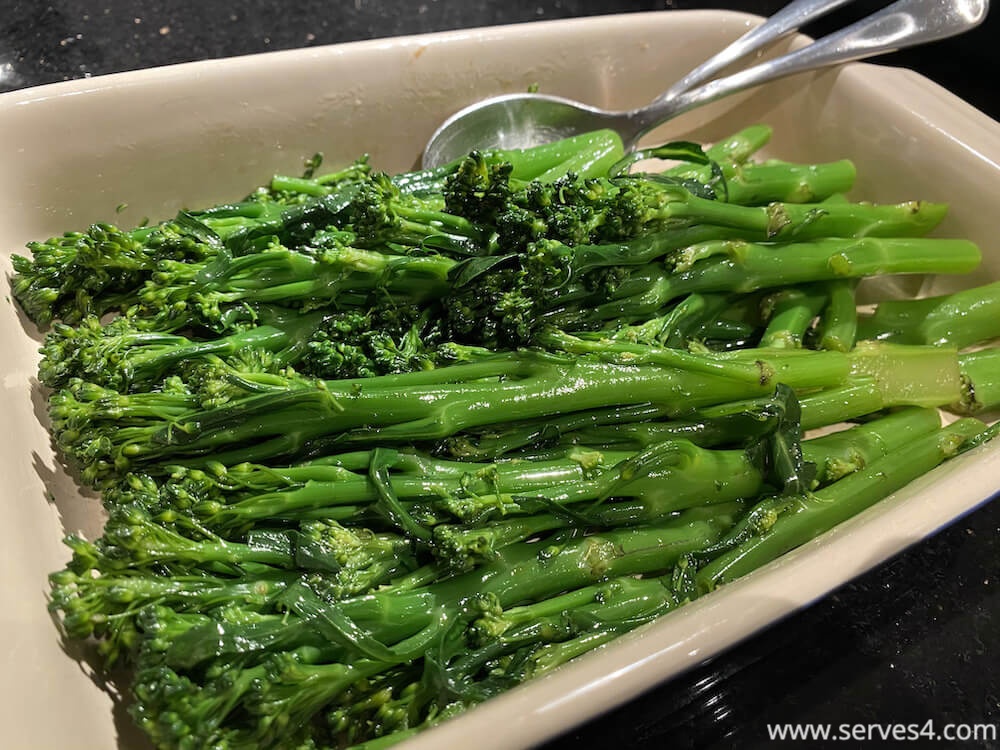 Here's a simple yet elegant side dish to complete any meal.

To see more new recipes, click here.
---
Thank you for stopping by and for your support. 🙏


Keep cooking and carry on!


Wendy | Serves 4





Questions or comments? Requests or feedback? Whatever's on your mind, I'd love to hear from you. Just reply to this newsletter, and let me know what you think!

If you like this newsletter, please do a friend and me a big favour and "pay it forward."


If a friend did forward this to you, and you'd like to continue receiving these newsletters, click here to subscribe to Serves 4 News.
---