Messy Issues, Bite-Sized Solutions
A free monthly resource of tips for making baby food, inspirational recipes and anything else related to babies or children!

If you like this newsletter, please do a friend and me a big favour and "pay it forward."

If a friend did forward this to you, and if you like what you read, please subscribe by visiting Baby Food Bites.
---
Issue #007, 1st December 2015
"Children need love, especially when they do not deserve it."
- Harold Hulbert
In this issue:
1) The Holidays Are Here!
2) Making Baby Food Tips
3) Recipe: Fig Bars with Oats
---
The Holidays Are Here!
My favourite time of year – Christmas and the festive spirit that comes with it – is finally here! Even if you don't celebrate Christmas, there are so many holidays at the end of the year that there is something for everyone to look forward to, even if it's just the closing of one chapter and the opening of another in the new year. Living in the northern hemisphere, Christmas is also very much tied in with the cold outdoors and cosy indoors, warm woolly jumpers, and lazy mornings snuggling in PJs with a hot cuppa.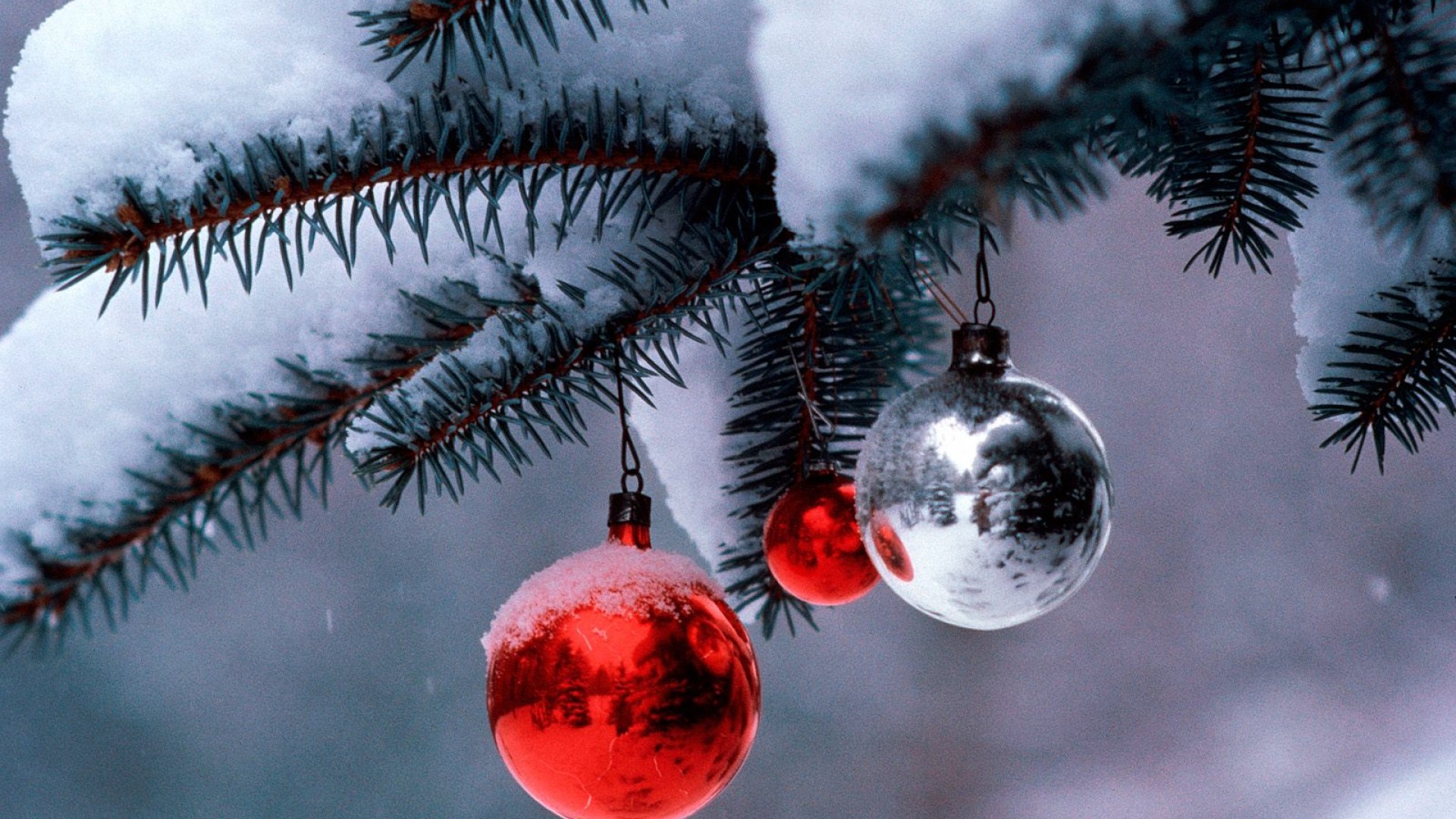 Now that I have a family of my own, Christmas has even more meaning for us. Apart from wanting to instil traditions now that my boys will remember in years to come, Christmas is foremost about family. Schools are off, offices are closed, and it's a time for families and friends to catch up without the threat of school or work looming around the corner. And, for the first time in years, we will not be travelling this Christmas, so I plan to really use the extra time to spend more quality time with my boys. I hope you all have a magical Christmas with your families and loved ones, as well. :)
---
Making Baby Food Tips
Be adventurous
Many children's food cookbooks will stick to the same rotation of dishes that we traditionally consider 'kids food,' but there is no need to limit your child's palette! Be adventurous and cook meals for baby that the whole family can enjoy, just make sure to tone down the spices, if necessary, and not to add any salt until baby is 2.
Follow your baby's lead
As your baby gets older and becomes comfortable eating solid foods, he may develop a sudden independence about what foods he will and will not eat. Although it can be stressful for you to see baby refuse food, especially if you have spent the effort cooking it(!), try not to force the issue, and instead, let him decide which bits of the meal he would like to eat. Force feeding baby can lead to him developing negative associations with eating. Try to keep perspective and ensure he eats a rounded diet over the course of a week, not necessarily at each meal.
Have a few go-to meals
For those days when time is tight and everything feels rushed, it's a good idea to have a few go-to meals in your back pocket. These are popular meals that are quick and easy to prepare or assemble – meals that you can throw together at a moment's notice. Our favourites include Avocado on Toast and pasta with any kind of sauce but especially Cheesy Pasta Arrabbiata. And keeping a bag of peas in your freezer works wonders if you're ever caught short on vegetables. ;-)
---
Recipe: Fig Bars with Oats
December is Fruit Cake Month, and as we don't eat much fruit cake around here, I can offer you this recipe for Fig Bars with Oats. These are certainly fruity, and I hope you'll find them to be just as tasty as the traditional December Christmas pudding.
This recipe fills one 20cm square pan, which you can then cut into bite-sized squares or larger bars.
Ingredients:
250g dried figs, stems removed and chopped in half
125ml water
1 Tbsp freshly squeezed lemon juice (of about half a lemon)
1 tsp lemon zest (from about half a lemon)
130g rolled oats
125g flour
100g light muscovado sugar
½ tsp baking soda
1/8 tsp salt
75g unsalted butter, melted, plus extra for greasing
1 egg white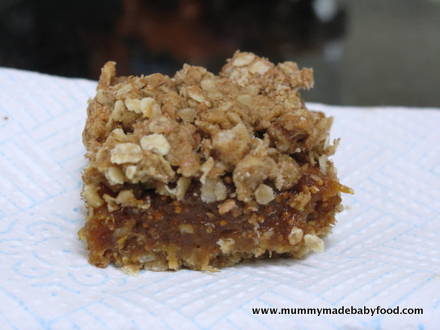 Directions:
Place the figs, water, lemon juice and zest in a small saucepan, and bring to a boil. Simmer for about three minutes. Allow to cool, and blend until smooth, either in a food processor or using a handheld stick blender.
Preheat oven to 175C / 155C Fan. Grease a 20cm square pan with butter, and set aside.
Add the oats, flour, sugar, baking soda and salt in a large bowl. Whisk until combined. Then add the melted butter and egg white, and mix until combined.
Cover the base of the baking pan with about half of the oat mixture, and press flat with a small sheet of baking parchment.
Spoon the fig filling evenly across the base of oats, and carefully spread with a rubber spatula until smooth. Do not use too much force, or you will disturb the base of oats.
Spoon the remaining oat mixture evenly over the fig layer, and press flat with a small sheet of baking parchment, so that it still appears crumbly.
Bake in the preheated oven for about 20-25 minutes, or until the top is lightly browned. Remove from oven, and cool on a wire rack.
Cut into regular or bite-sized bars before serving. Enjoy and feel festive!
---
Now time to get back to the little ones! Thanks for stopping by.
See you soon,
Wendy
Comments? Ideas? Feedback? I'd love to hear from you. Just reply to this newsletter, and let me know what you think!
Mummy-Made Baby Food Home Page
---